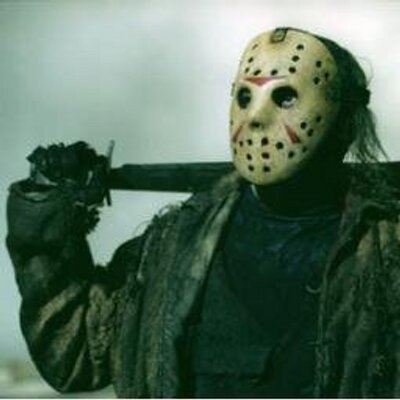 Since February has a Friday the 13th, now is a good time to tell you that hacking and cutting like Jason in the Friday the 13th movies can actually improve your email marketing.
Funny how Friday the 13th is seen as bad luck. Roman philosopher Seneca said, "Luck is what happens when preparation meets opportunity." So bad luck is either being unprepared when opportunity knocks or being prepared for an opportunity that never comes.
This blog is going to help you be prepared AND help you create opportunities to reach prospects through email marketing. Previous blogs have talked about the content of your emails, reaching the right people and getting them to open your messages.
This blog is about keeping your messages and your lists of emails fresh.
First the messages. Email marketing has been around almost as long as email itself. That means some of you may be using some pretty old campaigns. Here's a tell-tale sign that maybe a campaign needs to be revised or retired: it's not bringing in new patients!
Conversions are ALWAYS the ultimate decider.
That may be because fewer people are hitting the trigger than once did. It could be because fewer people are biting on the hook. It may mean that the message has gotten stale and no longer resonates with the readers. But if an email campaign is not converting prospects into paying patients, it's not working and needs to be retired.
That doesn't mean you stop sending an autoresponder sequence on implants or cosmetic dentistry. It means the sequence needs to be revised with a fresh approach or a different hook. It also may mean you're sending to the wrong prospects.
That is why you need to keep your email lists fresh.
That may mean changing the trigger to receive the sequence. That may mean adding some new triggers. But that is about getting new emails.
What about your EXISTING email list?
The longer you go without emailing someone, the greater chance they will ignore your next contact and the greater likelihood they are no longer using that email address.
Statistics say the average email address lasts 18 months. That means you occasionally have to cull some names from your various lists. After all, what is the point in sending emails to an address that no longer works?
If you don't have a company managing your email campaigns, that means you need to designate someone in your office to do this. If you are using Infusionsoft or another contact-management solution, this could be as simple as sending an email to everyone in all your lists every 12-18 months with a special offer, reminder or tidbit of information.
That way you can see which addresses bounce back, unsubscribe or are left unopened. Those are the addresses that get the ax (or machete or whatever metaphor you choose).
Don't let "bad luck" hamper your email campaigns. Do some judicious pruning (or hacking or slashing) from time to time for greater impact and more conversions. Your practice will thank you.