Colin Receveur, founder and CEO of SmartBox Web Marketing in New Albany, Ind., will educate more than 300 of the nation's top dentists about how to maximize their web-marketing efforts during a presentation Thursday, April 10, in Destin, Fla.
Receveur, an expert in dental web marketing, is speaking on the first day of the Excellence in Dentistry's 23rd Annual Spring Break Seminar, "The Godfathers of Dentistry."
Receveur's presentation, "How To Dominate The Internet 'Like a Boss,'" focuses on the principles he uses to ensure success for his dental clients:
● having a dental website that attracts the type of patients dentists want
● using dental marketing video of dentists, staff and patients to attract more patients
● keeping a dentists' name in front of prospects so they become new dental patients
● identifying keywords that prospective patients will use to maximize dental SEO (search engine optimization)
● tracking phone calls to know which dental marketing efforts work and which don't
● establishing expertise upon which patients can rely
● focusing on what patients need, not what dentists have to offer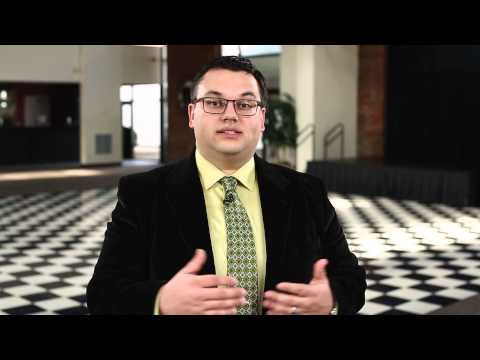 "We have a dental marketing system with a proven track record," Receveur said. "These dentists may already have some good ideas but just don't know how to implement them. I hope my seminar will help them do that."
Receveur also cautioned the attendees about not thinking that having success on Facebook, Twitter or even Google searches will necessarily result in more calls.
"Those are just tools," he said. "They have to understand that the bottom line is appointments, not clicks, friends or followers."
Receveur has a passion for the business side of dentistry that goes back to his pre-teen years. His father is a dentist and Receveur began working in his father's practice at the age of 7.
By the time he was a teenager, he was already building websites for his father and others.
Receveur founded SmartBox Web Marketing, the leading Internet marketing consulting firm for dental practices, in 2001. By 2006 he had partnered with Dr. James McAnally, CEO and founder of Big Case Marketing, to service his Elite clients' web-marketing needs. In 2010 he began working with Dr. Michael Abernathy, owner and founder of Summit Practice Solutions, and his clients.
SmartBox now works with more than 360 clients on three continents.
Receveur is a nationally recognized speaker, author and Internet marketing expert. He has been featured in numerous dental publications, including the prestigious "Dental Economics" magazine's Dentistry IQ Video series and on the cover of The Profitable Dentist.
He also is the author of three best-selling books: "The Dentists' Strategy Guide to Video Marketing," "How to Stay In Front of Your Patients Until They Are Ready to Buy" and "Web 3.0: What Every Dentist Must Know to Thrive in the New Economy."
Receveur recently completed his fourth book, "Attract More Patients in the Next 6 Months than in the Past 6 Years," which is available at MoreAndBetterPatients.com.
SmartBox Web Marketing offers a dental web marketing system that includes web design, content management, video and multimedia productions, phone call tracking, customer-relations management, search engine optimization, blogging, social networking, mobile marketing and reputation enhancement.
SmartBox Web Marketing's office is at 819 Mount Tabor Rd., Suite 8, New Albany, IN., and can be reached at (888) 741-1413.
For more information about Receveur or SmartBox Web Marketing, visit the company's website at smartboxdental.com.
The seminar is sponsored by Excellence in Dentistry, a dental continuing education and coaching company in New Albany, Ind. "Dentistry Today" called founder Dr. William "Woody" Oakes one of the "Giants of Dentistry" and one of the "Top Clinicians in Continuing Education."
The $1,300-per-person seminar runs April 10-12 and attendees receive 16 hours of continuing education credit.
Besides Receveur, 19 other experts presented, including Dr. Gordon Christensen, advertised as the no. 1 lecturer and influencer in the dental profession.
The annual seminars offer dentists from around the country the opportunity to learn cutting-edge dental and business techniques, learn about the latest in tools and technology from vendors, and earn the continuing education credits needed to keep a dentistry license.
Excellence in Dentistry also publishes "The Profitable Dentist" magazine.